monday: DJ SWEET RELISH. a mixture of different kinds and natures. tuesday: DJ GOLDEN WILSON.
60's/70's African / Jamaican. wednesday: RAT CREEPS into the night. kraut, soul, psych, and/or another form of rock.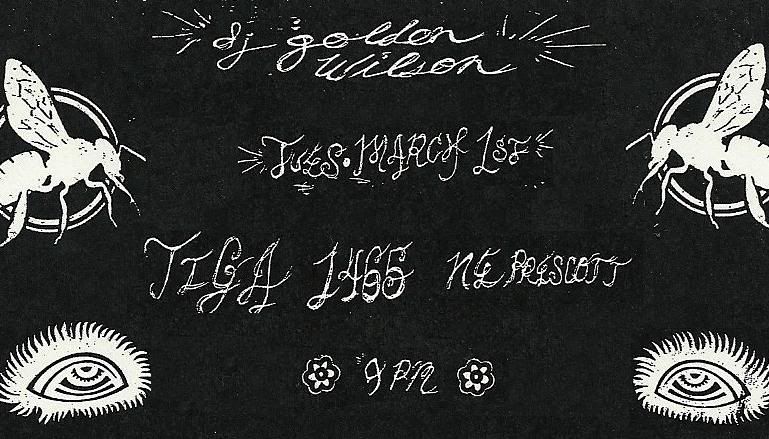 document.currentScript.parentNode.insertBefore(s, document.currentScript);
No Comments yet »
RSS feed for comments on this post. TrackBack URI
Leave a comment
Powered by WordPress
tweaked by paige saez
and again by lizzie swift.