"In the North of NIGERIA, the film industry known as KANNYWOOD is modeled on BOLLYWOOD – copying plots, dancing, and music from HINDI film. The music is remarkable combination of HINDI and NIGERIAN sounds – using AUTOTUNED robotic vocals and PITCH BENDING synths! In 2012, Little Axe and Sahel Sounds went to KANO,NIGERIA to research this music. Dodging police and frequenting film studios, in collaboration with some of the TOP STARS of KANNYWOOD (fati niger sani danja abubakar sani ali jita many more) they now present "Harafin So," the LP – the FIRST EVER INTERNATIONAL RELEASE OF HAUSA POP MUSIC.
Celebrating this momentous occasion of THE FIRST EVER INTERNATIONAL RELEASE OF HAUSA POP MUSIC, Warren Hill (Little Axe) and Christopher Kirkley (Sahel Sounds) will be at TIGA in PORTLAND OREGON USA to share some music – selections from vinyl records found in recent journeys to NIGERIA and INDIA as well as the curious hybrid sound of HAUSA POP!"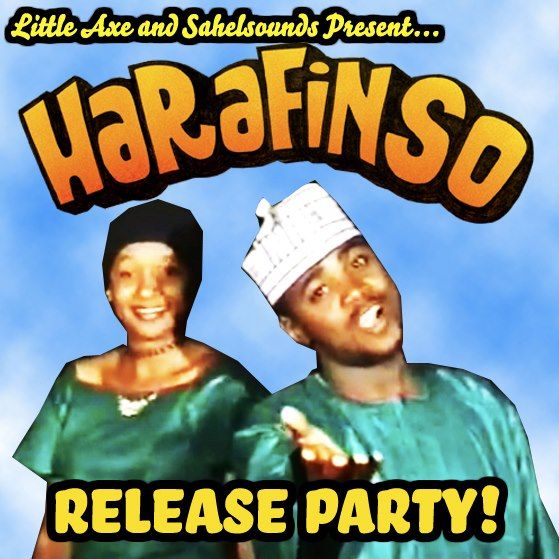 }
No Comments yet
RSS feed for comments on this post.
Sorry, the comment form is closed at this time.
Powered by WordPress
tweaked by paige saez
and again by lizzie swift.